Wild Ones Western Pa Chapter Welcomes Ernst Seed Company!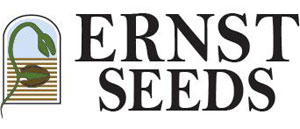 Ernst Seeds – Company Profile
Ernst Conservation Seeds grows, processes, and sells hundreds of species of native and naturalized seeds and live plant materials for restoration, beautification, reclamation, and conservation. Natives are critical in the restoration of ecological health.
Ernst identifies, collects, and propagates new species and ecotypes that meet its clients' needs, from eastern Canada to the southeastern United States. Seeds are harvested, conditioned, and tested under the highest standards to ensure quality.
Ernst Seeds regularly works with landscape architects, designers, civil and environmental engineers and consultants to ensure suitable seed mixes are provided for each site or project's unique characteristics, functional goals, and conditions.
A steadfast commitment to understanding its customers' needs and advising them of the best solutions has been the cornerstone of Ernst Seeds' business since 1964.
How to Contact Ernst Seed Company:
For more information, call 800-873-3321, email [email protected] or visit us at www.ernstseed.com.