What's New at Wild Ones Western PA
---
All New as of January, 2023! Take a look and share the 10 NEW plans in the Wild Ones Native Garden Designs Programs!
https://nativegardendesigns.wildones.org/
If you are interested native plant garden design then check out these 19 helpful designs that will help with new ideas and new garden layouts.
---
Stay turned for a recording of this awesome event if you missed it!
Join Us on Tuesday, January 24th at 7:00 pm to Hear a Talk by Gabrielle Marsden on How We Can Help the Zebra Swallowtail Butterfly!
Grab yourself a warm drink and snuggle in to hear Gabrielle Marsden share her mission of restoring the Zebra Swallowtail butterfly to the Pittsburgh area.

Gabrielle has been researching the Zebra Swallowtail, the PawPaw tree, and our ecoregion to figure out how to help bring back the critical habitat needed for the caterpillar/butterfly to our region.
ZOOM INFORMATION:

Topic: Gabrielle Marsden Presentation on the Zebra Swallowtail Butterfly
Time: January 24, 2023 at 7:00 PM Eastern Time (US and Canada)

Join Via Zoom Meeting – We will post zoom link closer to event.


---
Please join us this coming Tuesday, October 18th, at 7:00 pm for a virtual presentation from ASWP's Director of Education, Chris Kubiak.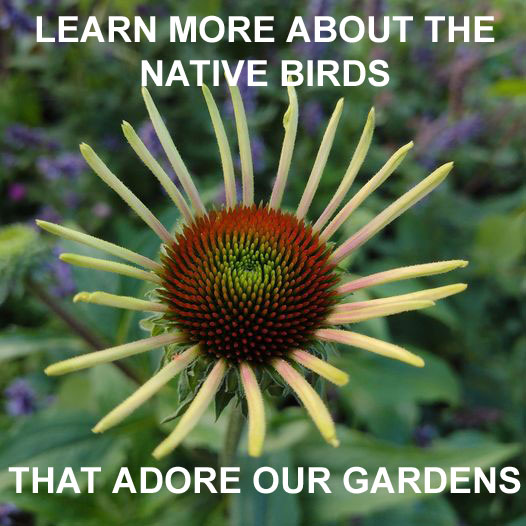 We will learn about some of the native birds that adore our native gardens
*This is not a member only event and if you are on our email list you will receive an email with the zoom link. If you would like to be added to our list please send us an email at [email protected]
Read about our local Audubon Society of Western Pennsylvania located at Beechwood Farms in Fox Chapel here
---
Wild Ones will be at VEG FEST on the North Side!
Stop by and say hello on August 27th from 11:00 am until 5:00 pm.
What is a VegFest?
This FREE admission event is hosted by the non-profit organization Justice For Animals
VegFest has grown to over 8,000-10,000 in attendance annually by offering activities like cooking and food demonstrations, yoga and kids activities
PLUS live music, shopping, and informative speakers that are sure to keep everyone entertained all day!
Small business merchandise and wellness vendors, non-profit animal welfare organizations, and adoptions, along with the city's BEST veg food will be spread out across Allegheny Park.
Best food festival in Pittsburgh – VOTED 2 years in a row!
---
PHOTO CONTEST! SUBMIT YOUR BEST PHOTO!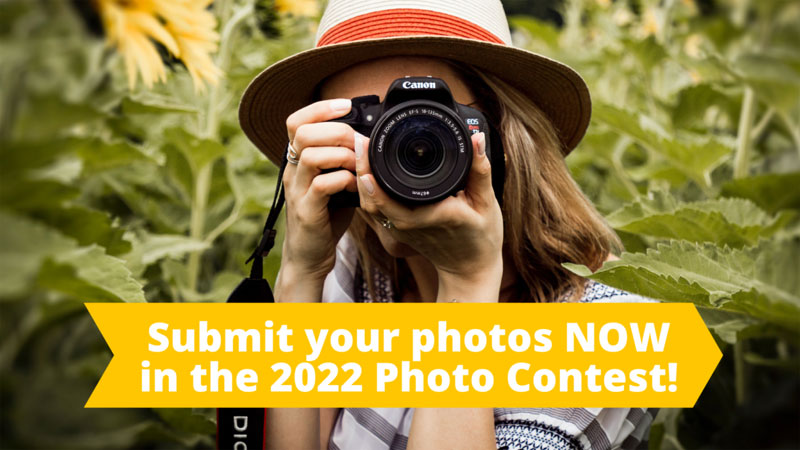 Wild Ones wants to see what native plants mean to you! The Wild Ones Annual Photo Contest is the perfect opportunity for you to show off your creativity and photographic talents while inviting us in for a look at your unique view of native plants and natural landscaping. You don't need a fancy camera, and you don't even have to be an expert on native plants. All you must do is follow the 2022 Photo Contest Rules and Guidelines, snap some good shots.
Follow this link for more information on how to submit your photo – PHOTO CONTEST
Entries will be accepted from 12:00 a.m. CT on July 1st through 11:59 p.m. CT on August 31st, 2022.
---
DON'T MISS OUT ON AN AWESOME MEMBER TOUR – AUGUST 6TH!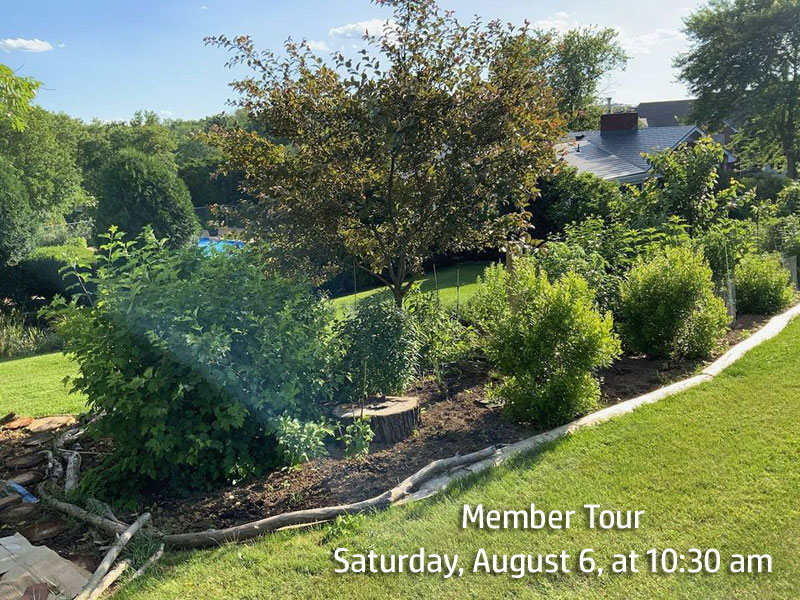 Member Bridgette (yes Native Plants on a Dime
) will open her garden in the South Hills of Pittsburgh for a Wild Ones members only tour. We will email you address one week before event.
---
Visit Arcadia Natives on July 9th and Receive a 20% Discount!
Arcadia Natives is hosting our Western PA Wild Ones Chapter on Saturday, July 9th from 9am to 5pm.
All Wild Ones members will receive 20% off of their native plant purchases during this event. We will have cool drinks, snacks and surprises. See you there!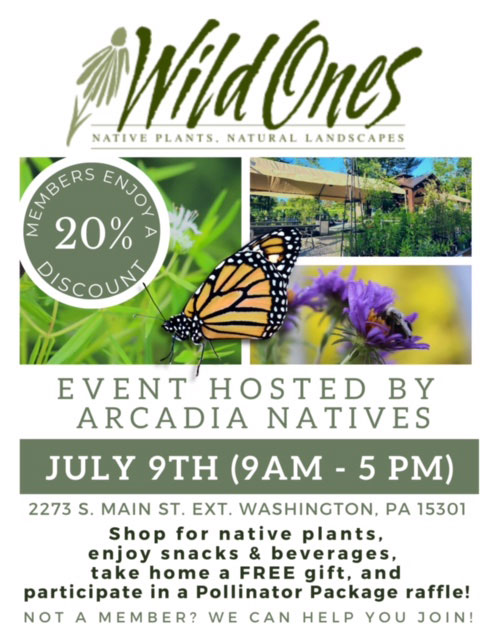 ---
Our June 11th Native Plant Sale was a Huge Success!
Thanks to everyone that stopped by our native plant sale to learn more about native plants and also to purchase plants. Our sale was a huge success, and were very happy to get lots of native flowering plants out into area gardens!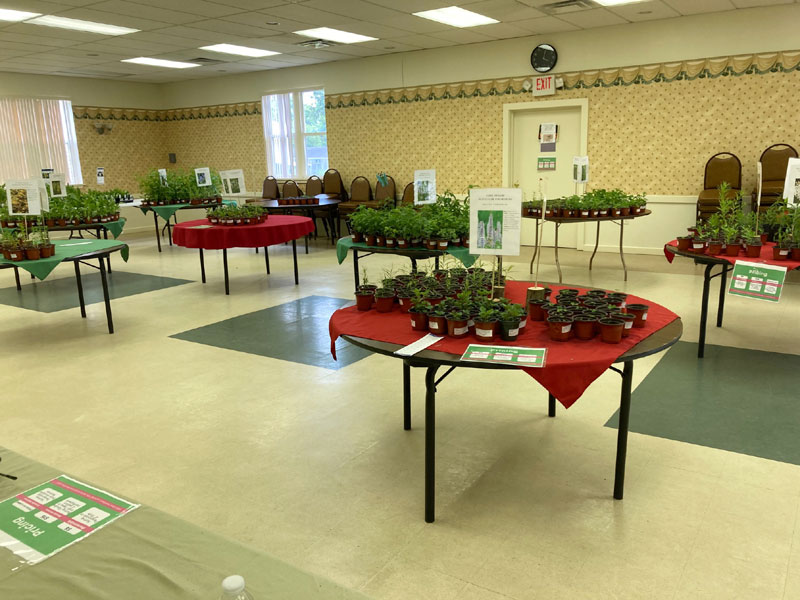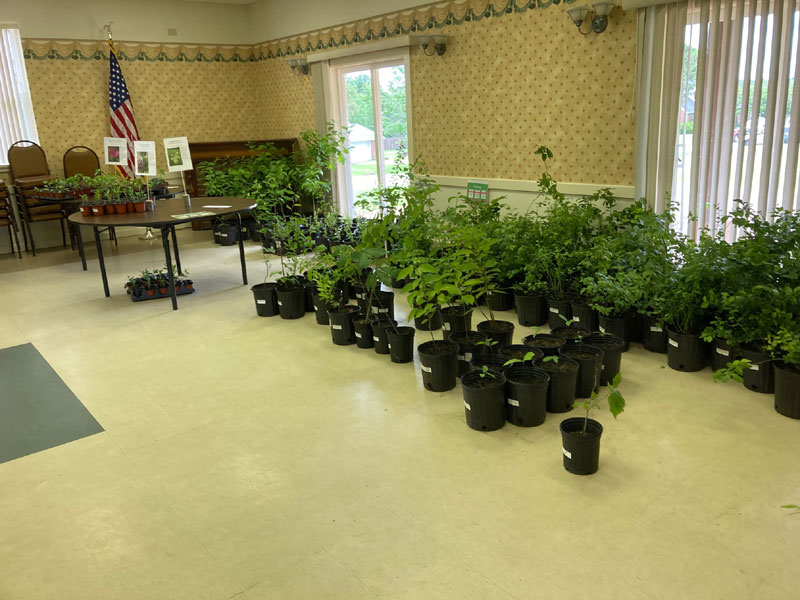 ---
If you missed Michelle's presentation this week, you can watch it now using the link below. Thank you Michelle Stoken for an awesome presentation.
If you were not able to join us or would like to view the presentation again, the recording is available here: https://bit.ly/36Lw9r8.
If you enjoyed this program and would like to receive information about future programs and events at The Arboretum at Penn State, please sign up for our monthly mailing list here: https://bit.ly/3s5ceIT. You can also check our website programs and events calendar at any time: https://arboretum.psu.edu/events/.
Wild Ones Michelle Stoken's Presentation for Penn State Arboretum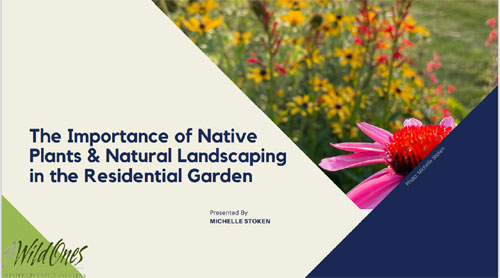 Wednesday, March 23rd at 7 PM.
Presentation by our treasurer, Michelle Stoken, for the Penn State Arboretum and our chapter:
THE IMPORTANCE OF NATIVE PLANTS AND NATURAL LANDSCAPING IN THE RESIDENTIAL GARDEN.
Michelle Stoken is a Penn State Extension Master Gardener of Washington County, PA. She is also the Treasurer for the Wild Ones Western Pennsylvania Area Chapter. Michelle has been actively gardening for over forty years. As a vice president of a 25-billion-dollar food distribution company, Michelle traveled 100% and quickly learned that in order to keep her gardens looking healthy and happy she needed to "plant the right plant, in the right place". The right plants turned out to be native plants that needed little watering, fertilizer or weeding. Michelle and her husband recently purchased 1.3 acres of suburbia. Luckily, they were able to keep many native trees on their property alive through the construction of their home. They are currently converting even more ground to native gardens, natural landscapes and wildlife habitat.
---
SAVE THE DATE – OUR NATIVE PLANT SALE IN JUNE!
Saturday, June 11th from 9:00 am to 4:00 pm
---

Here is another great reason to become a member of the Wild Ones Western PA Chapter!
All Members Will Get 10% off at Arcadia Natives.
Just present your membership card and you will receive 10% off of your total order.