What's New at Wild Ones Western PA
---
DON'T MISS OUT ON AN AWESOME MEMBER TOUR – AUGUST 6TH!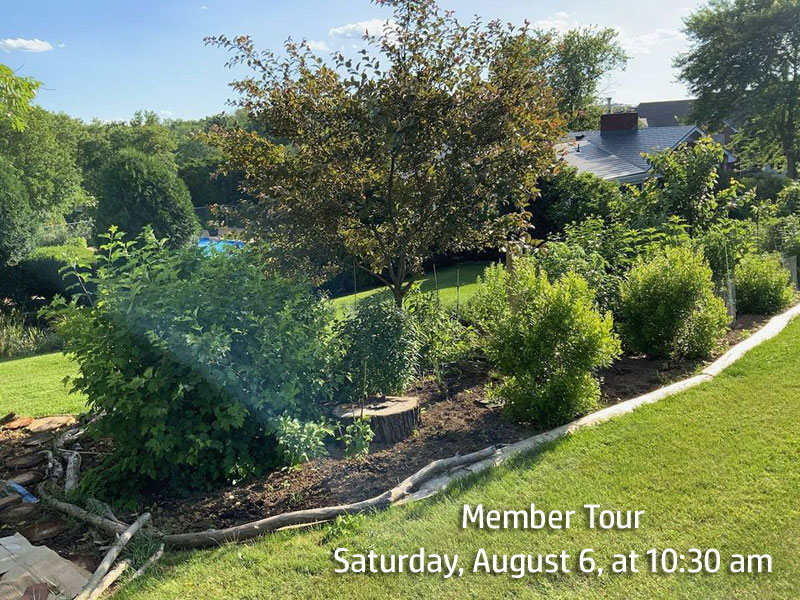 Member Bridgette (yes Native Plants on a Dime
) will open her garden in the South Hills of Pittsburgh for a Wild Ones members only tour. We will email you address one week before event.
---
Visit Arcadia Natives on July 9th and Receive a 20% Discount!
Arcadia Natives is hosting our Western PA Wild Ones Chapter on Saturday, July 9th from 9am to 5pm.
All Wild Ones members will receive 20% off of their native plant purchases during this event. We will have cool drinks, snacks and surprises. See you there!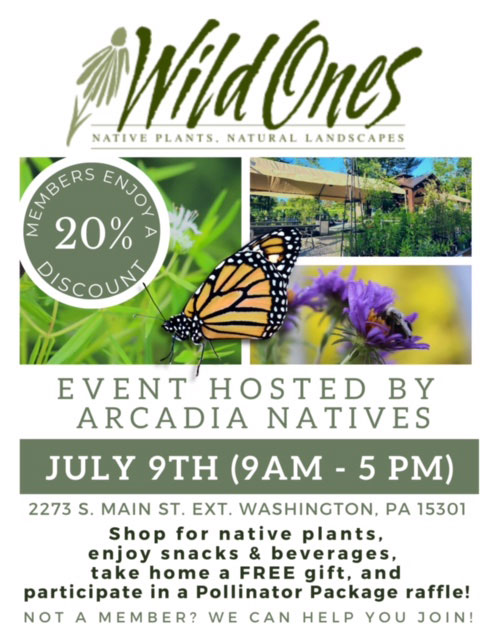 ---
Our June 11th Native Plant Sale was a Huge Success!
Thanks to everyone that stopped by our native plant sale to learn more about native plants and also to purchase plants. Our sale was a huge success, and were very happy to get lots of native flowering plants out into area gardens!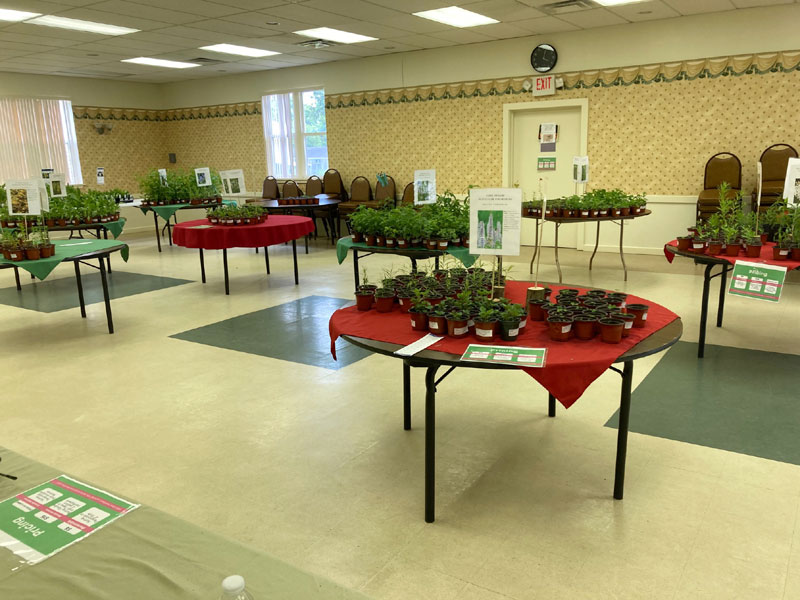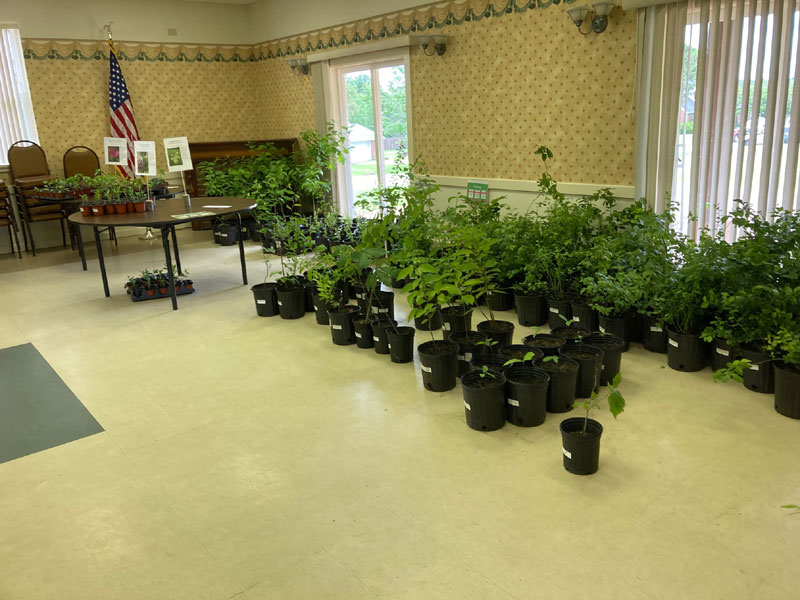 ---
If you missed Michelle's presentation this week, you can watch it now using the link below. Thank you Michelle Stoken for an awesome presentation.
If you were not able to join us or would like to view the presentation again, the recording is available here: https://bit.ly/36Lw9r8.
If you enjoyed this program and would like to receive information about future programs and events at The Arboretum at Penn State, please sign up for our monthly mailing list here: https://bit.ly/3s5ceIT. You can also check our website programs and events calendar at any time: https://arboretum.psu.edu/events/.
Wild Ones Michelle Stoken's Presentation for Penn State Arboretum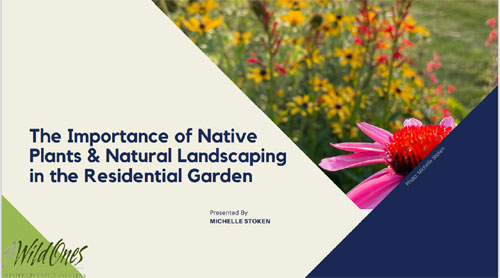 Wednesday, March 23rd at 7 PM.
Presentation by our treasurer, Michelle Stoken, for the Penn State Arboretum and our chapter:
THE IMPORTANCE OF NATIVE PLANTS AND NATURAL LANDSCAPING IN THE RESIDENTIAL GARDEN.
Michelle Stoken is a Penn State Extension Master Gardener of Washington County, PA. She is also the Treasurer for the Wild Ones Western Pennsylvania Area Chapter. Michelle has been actively gardening for over forty years. As a vice president of a 25-billion-dollar food distribution company, Michelle traveled 100% and quickly learned that in order to keep her gardens looking healthy and happy she needed to "plant the right plant, in the right place". The right plants turned out to be native plants that needed little watering, fertilizer or weeding. Michelle and her husband recently purchased 1.3 acres of suburbia. Luckily, they were able to keep many native trees on their property alive through the construction of their home. They are currently converting even more ground to native gardens, natural landscapes and wildlife habitat.
---
SAVE THE DATE – OUR NATIVE PLANT SALE IN JUNE!
Saturday, June 11th from 9:00 am to 4:00 pm
---

Here is another great reason to become a member of the Wild Ones Western PA Chapter!
All Members Will Get 10% off at Arcadia Natives.
Just present your membership card and you will receive 10% off of your total order.